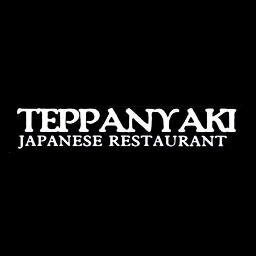 Right, so our taxi drops us off on Belgrave St, in Leeds, from our suite at Malmaison…and we saunter into our choice of 'Date Night' restuarant, 'TEPPANYAKI,' for an 8.30pm reservation that we couldn't be MORE EXCITED about! (Plus, earlier in the day, they were excited to be having us there, which always makes you feel so wonderful. The staff and service, before we even got to the place were phenomenal.)
Okay, so we totter in and the entire restaurant lulled us into this exotic swirl of warm food, delicious smells, comfort, excitement and the art of Japan. It felt amazing from the moment we stepped in and I remember just looking up at Ben from the corner of my eye and his face just said it all. I have honestly, in my entire life, never seen him SO HAPPY. He literally beamed from head to toe, with this internal glee, that was almost infectious. He looked like he had won the lottery, or like he was the kid who got all the candy, the guy who had found the treasure, or the actual meaning to life. HAHAHA. In that moment, it made me happy, because that's what 'Date Night' is all about. When I see him like that, it makes me feel good!
Now, we had no clue what to order, because the menu is so phenomenal, wide and delicious and we were just overwhelmed with absolute 'Teppanyaki' fever. There was bustle, excitement, a sense of authenticity and giant FLAMES whooshing over hot plates infront of us.
We were greeted immediately and handed a menu. I order the saki, Ben ordered an Asahi. We kept it Japanese, because that's whats you're supposed to do! I despise it when people go into foody places and refuse to embrace it's culture and then we really tried to focus (ahaha) and  concentrate on what we were going to order.
I'm rubbishing at picking and will just go ahead and order EVERYTHING! So we asked the staff for their help and they within moments…with their help…we had picked two of the most delicious set menus…one being meaty, so it was all steak and chicken and the other being fishy (and Ben doesn't eat seafood)…HOWEVER, not only was he up for it and enjoyed it…but we ordered THE LOBSTER. HAHAH. Ofcourse! I mean, if you're going to go out, you're going to go out and you're going to do it properly and have the best time ever, right?
There was a nice little time in between our drinks and dinner for preparation, which I always love because you can spend time with you're 'date' and be all excited about life, love and in this case being Japanese. (Drunk Ben wished he was Japanese…he actually uttered those exact words. Then he wished I was Japanese..hahaha…and moaned because I was the closest he could get to it. HAHA.)
Anyway, we're escorted to our table, which is surrounds a giant hotplate and it was amazing because we could see what we had in store for us, by watching the table opposite us and we could see all of our food being cooked, from fresh right in front of us. I liked that we sat with other people, as that's what they do in Japan, and well i'm heavily social, so it makes no difference to me. Plus, the whole experience is  SHOW. It is the most wonderfully, theatrical cooking performance, i had ever witnessed in my life. It's amazing.
I mean it starts off with a giant FLAME just shooting ferociously into the air, as the Chef…starts this show, gets everyone involved and cheffy instruments, fresh steaks, lobster, rice, whatever you've ordered, flies onto the hotplate and pretty much gets massacred and grilled with such utter panache and glory. He's talking to everyone, there's a bustle in the air, to the point where you just feel like you've been plucked out of Leeds and placed onto the streets of Japan, it's THAT MAGICAL.
He got everyone up to help him cook, well we had to whack this egg shell, into a hole. Ben missed his…HAHAHA…and he felt under pressure. I got up, didn't even try and with Bimbo arm strength, aced mine in! 🙂 I couldn't have pissed myself more.
But it's very interactive and so much fun. It's an experience…I mean he was cooking our eggy rice, then slicing off pieces that he was then, what I call 'puppy throwing' at each diner. We were supposed to catch it in our mouths, but i completely chickened out of it and got scared, so held my hands over my face and let the egg hit me…HAHA. Ben had a good go at his…He missed..HAHAH…but so did everyone else. By then too much drinking had occurred!
We were drinking miso soup out the bowl, handed slad and chop sticks, a started which boasted the tiniest little goodies, that tasted so delicious! Then rice seemed to be thrown through the air in bowls and handed to us by the chef. Followed by what we all had ordered…and it's in that moment where you simply have fun with your loved on and dine. It's a place for couples or large groups of friends. It's not a inexpensive either…which I like, because if you're going to choose a place to dine, that is meant to be special or an experience than you expect it to be pricey and of standard..and Teppanyaki, because of the experience of it all, is worth every penny! The experience alone is so much more than even your average Japanese restaurant. But most importantly..the FOOD IS FIRST RATE! IT IS DIVINE!
I mean, like I said, Ben never eats seafood, but had the lobster and scallops and salmon, and loved it.
YOU JUST SHOULD'VE SEEN HIS FACE. Like to anyone that actually knows him personally, from Pontefract. You just should have seen his face. He was the happiest he had ever been…but it radiated from every inch of his soul.
It chilled down a bit and then we sat and ate our dinner. We dabbled in each other's dinner…tried a bit of everything, ordered more drinks, chatted…i spilled my saki down my dress…because I missed my mouth. (I know…as if! 🙂 ) Now, this is why you should wear 'House of CB' which was previously know as 'Celeb boutique.' and it is my FAVOURITE DRESS STORE EVER…I accidentally poured by drink down me…Ben went to the loo, by the time he had come back, my stain had completely disappeared like no spillage had ever happened!!! I know! Amazing! HAHAHA. Even HE was impressed. So there you have it. £127 a dress, and worth every single party girl penny. Pahaha.)
But yes, back to dinner..
By this time we were so delighted, so stuffed, even more drunk and i remember looking at him and watching him and it was a moment where in which i just loved him. He was having the best time, we were relaxed and we were loving…and it just felt special. So never underestimate the magic of Teppanyaki!
We sort of made our dinner communal and tried to finish up, as we really needed to eat it all, because it was so delicious, yet we were filled to the brim with yumminess. (It was nothing like Ben eating my cheesy chips, at the end of the night, in Ponte.) There was glamour to it. A bit of luxury. Ben has this theory that I can't use chopsticks! Lol. I'm flipping ASIAN, I could use them when I was TWO! Even Ruby can use CHOPSTICKS. I might not be able to pick a single grain of rice up, but you try doing that after Manhattans, Champagne, a whole bottle of saki to myself…:) )
Anyway, Teppanyaki was our second pit stop…as the rest of 'Date Night' was to be spend, arm in arm, under the Leeds city stars, with no one who mattered, in the entire world but us…and COCKTAILS. 🙂
I walked up to 'close out' and I couldn't believe how happy I was as the standard and quality of the food, the service and the showmanship, was outstanding. It really made our night. I get to the lady…who hugs me with and tells me how much she appreciated us coming…and she gives us our entire dinner on the house.
OH….MY….GOOOOOOSH!
I couldn't even believe it and i felt really awful because when something is THAT GOOD and so special…and part of our 'Date Night' you can't simply walk away and not pay.
I remember standing there and saying, 'Oh gosh. Nooo. We need to pay' and even had to get Ben.
But in the end, they were so lovely and the service was so delightful that we gave in…Plus, in Asian culture, is really rude to turn down an offer of kindness and they were kind, to have done that.
So Ben and I chatted and I made her take a Selfie with me. 🙂 HAHA.
I mean, I couldn't have asked for a better dinner or a better time. And if you can get to a Teppanyaki you should! It's great and words can't even explain how great it is and i understand that there are 'Wunna perks' to life, when it comes to things like this…YET, the experience alone is worth every single penny. It can always be a special place now, as I'll always remember doing 'Date Night' there with Ben.
We waved everyone goodbye…and headed onto phase 3 of the evening…
Cocktailing!